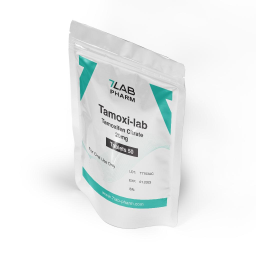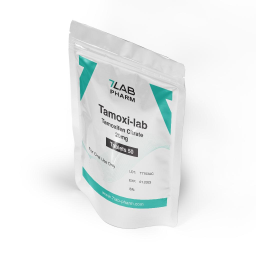 Post Cycle Therapy
Tamoxi-Lab
Selective Estrogen Receptor Modulator
Active Ingredient: Tamoxifen Citrate
Concentration: 20 mg / pill
Price For: 50 pills
Brand: 7Lab Pharm
BEST BEFORE
exp. date: 01.2023
Tamoxi-Lab Detailed
Original Tamoxi-Lab by 7Lab Pharma
Tamoxi-Lab contains 20 mg of Tamoxifen Citrate and is brand product of 7Lab Pharm.
Specifications
Duration of Action: 5 Days
Recommended Dosage: 20-120 mg/day
Acne Manifestation: No
Water Retention: No
High Blood Pressure: No
Aromatization: No
Hepatoxicity: Very low
Tamoxi-Lab from 7Lab Pharma is a powerful antiestrogen with the ability to increase testosterone. In bodybuilding, it is used as a part of steroid cycles and during post-cycle therapy to prevent consequences (estrogen-dependent side effects, such as gynecomastia, or disorders caused by a decrease in testosterone synthesis).
This drug has an active substance of the same name - tamoxifen citrate. Tamoxi-Lab is a synthetic antiestrogenic drug, as prescribed in medicine (for men and women) - primarily an antitumor drug. It is prescribed for the following indications: breast tumors, kidney tumors, ovarian tumors, prostate tumors and some other types of cancer.
By type of action, Tamoxi-Lab is a blocker (otherwise an inhibitor or blocker) of estrogen receptors. Selectively binding to estrogen receptors in the body, it reduces the activity of estrogen hormones (however, unlike aromatase blockers, it does not affect the fact of their production). According to the mechanism of action, it is an analogue of Clomi-Lab (the active substance is clomiphene citrate).
It is important to understand that Tamoxi-Lab from 7Lab Pharma is a synthetic product, but non-steroidal, especially non-toxic or narcotic, which reduces the risk. Even with prolonged systematic use, this drug does not provoke dependence (addiction) of the human body.
Side effects from Tamoxi-Lab are rare, subject to general recommendations (dosage, frequency, duration of administration), but are not excluded in cases of predisposition and abuse. Complications from the cardiovascular, central nervous, endocrine and other systems in the body are likely (including blurred vision, loss of appetite and headache).
Usage and Dosage
The average dosage recommended for athletes is 20 mg per day (depending on the needs and tolerance by the body, dosages of 10-40 mg per day are allowed, which most are sufficient for the full action of the antiestrogen). Tamoxi-Lab, after ingestion, quickly begins to work - the average maximum concentration is achieved within 4-7 hours after use.
The use of Tamoxi-Lab as part of post-cycle therapy (to restore testosterone, and not only) can effectively last up to 3 weeks. This period of post-cycle therapy, as a rule, is more than enough.
Taking Tamoxi-Lab as part of a steroid cycle, is recommended after the manifestation of symptoms of estrogen-dependent side effects, such as gynecomastia in men (but if possible, try to avoid or replace Tamoxi-Lab with Anastro-Lab or a similar antiestrogen, since Tamoxi-Lab can reduce the production of IGF-1, which negative affects athletic performance).
Among the contraindications: hypersensitivity to any components in the composition, thrombophlebitis, pregnancy, lactation and childhood.
Tamoxi-Lab is also recommended with caution in case of leukopenia, hyperlipidemia, hypercalcemia, cataract and thrombocytopenia, which increase the risk of antiestrogen. There have been no cases of overdose, but an increase in side effects is expected.
Please log in to write Tamoxi-Lab review.
Balkan Pharmaceuticals
Selective Estrogen Receptor Modulator
Active Ingredient:
Tamoxifen Citrate
Concentration:
20 mg / pill
Price For:
60 pills
Brand:
Balkan Pharmaceuticals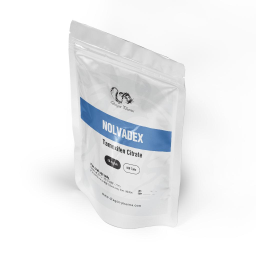 Dragon Pharma, Europe
Selective Estrogen Receptor Modulator
Active Ingredient: Tamoxifen Citrate
Concentration: 20 mg / pill
Price For: 100 pills
Brand: Dragon Pharma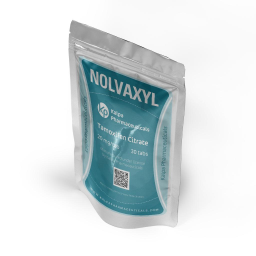 Kalpa Pharmaceuticals LTD, India
Selective Estrogen Receptor Modulator
Active Ingredient:
Tamoxifen Citrate
Concentration:
20 mg / pill
Price For:
30 pills
Brand:
Kalpa Pharmaceuticals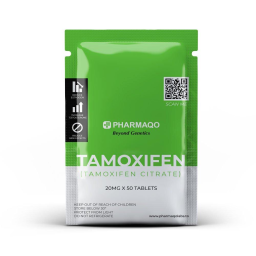 Ice Pharmaceuticals
Selective Estrogen Receptor Modulator
Active Ingredient: Tamoxifen Citrate
Concentration: 20 mg / pill
Price For: 100 pills
Brand: Ice Pharmaceuticals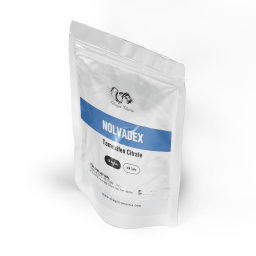 Beligas Pharmaceuticals
Selective Estrogen Receptor Modulator
Active Ingredient: Tamoxifen Citrate
Concentration: 10 mg / pill
Price For: 50 pills
Brand: Beligas Pharmaceuticals