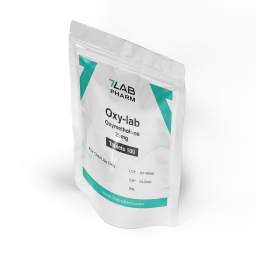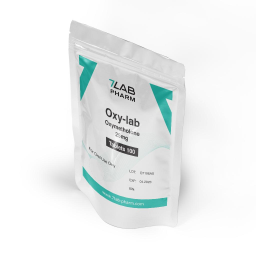 Oral Steroids
Oxy-Lab
Androgen; Anabolic Steroid
Active Ingredient: Oxymetholone
Concentration: 25 mg / pill
Price For: 100 pills
Brand: 7Lab Pharm
BEST BEFORE
exp. date: 04.2023
You will save 33.60 USD

Buy 5+ and get 1 of 'Oxy-Lab' for FREE
Oxy-Lab Detailed
Original Oxy-Lab by 7Lab Pharm
Oxy-Lab contains 25 mg of Oxymetholone and is brand product of 7Lab Pharm.
Specifications
Duration of Action: 8 Hours
Recommended Dosage: 50-100 mg/day
Acne Manifestation: Yes
Water Retention: High
High Blood Pressure: Yes
Aromatization: No
Hepatoxicity: Yes
Oxy-Lab is one of the most powerful steroids to date. The active substance is Oxymetholone. It was developed back in the 60s. As everyone knows that such drugs were used in medicine mainly to stimulate muscle growth in weak patients after heavy operations, as well as Anemia was treated with. The popularity of this drug was reduced as soon as this medicine began to move higher and other drugs for treatment appeared. Already in the 80s they began to use it actively in iron sports.
The anabolic activity of Oxy-Lab from 7Lab Pharm exceeds three times that of testosterone. Androgenic activity itself is two times less than testosterone. It is the most powerful tableted steroid but also the most toxic at the same time. This is a steroid for quickly increase mass, primarily due to retention of water in the body, and many athletes do not like it, because they believe that everything on course should stay with them, but alas, Oxy-Lab leaves only 20-30% of the mass gained, everything else goes as it is water.
Usage and Dosage
Oxy-Lab should be taken by athletes for no more than 6 weeks, as it is highly toxic to the liver. Tablets are available in the form of 25 mg. Basically, on this drug, they begin to accelerate the course and after it switch to other drugs in order to break in the form. Daily dosage of 50-100 mg. We recommend adding an injectable steroid, preferably testosterone with a linear effect, such as Sustalab-250, Testolab-E 250 and Testolab-C 250.
After using Oxy-Lab, you should switch to tablets such as Turano-lab 10, Dianobol-lab 10 or Stano-lab 10. Why is it necessary to switch? The answer is simple - at first you accelerate with Oxtmetholone the maximum metabolism in the body along with long esters of testosterone, and only after you fix it with drugs such as Dbol, this will save you 90% of the weight gain.
Effects from Oxy-Lab is a rapid increase in muscle mass, water retention that will increase strength endurance and you will not be tired of training, your entire training process will take place in one vigorous mode.
Side Effects
Before taking this drug, you should check your progesterone activity. If you have an excess of female hormones, then you should not use Oxy-Lab, this can lead to hormonal failure. If an athlete does not exceed 150 mg per day, then there will be no side effects, except for the accumulation of water.
After the course, you should undergo the standard post-cycle therapy, just Clomi-lab 2 tablets per day is enough, and we recommend taking some testosterone booster from sports nutrition with clomid to recover as soon as possible
On our site you will find only the original Oxy-Lab from 7Lab Pharm, no fakes. Our consultants will help you choose the right course and get out of it correctly.
Referrers
Oxy-Lab Reviews
Please log in to write Oxy-Lab review.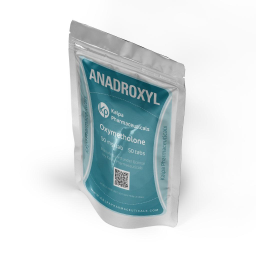 Kalpa Pharmaceuticals LTD, India
Androgen; Anabolic Steroid
Active Ingredient:
Oxymetholone
Concentration:
50 mg / pill
Price For:
50 pills
Brand:
Kalpa Pharmaceuticals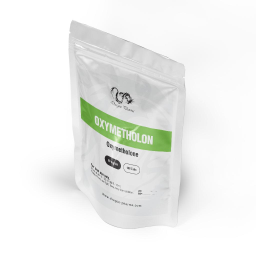 Dragon Pharma, Europe
Androgen; Anabolic Steroid
Active Ingredient: Oxymetholone
Concentration: 50 mg / pill
Price For: 100 pills
Brand: Dragon Pharma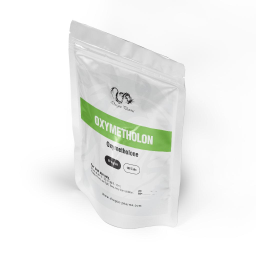 BodyPharm
Androgen; Anabolic Steroid
Active Ingredient: Oxymetholone
Concentration: 50 mg / pill
Price For: 100 pills
Brand: BodyPharm LTD
SP Laboratories
Androgen; Anabolic Steroid
Active Ingredient:
Oxymetholone
Concentration:
50 mg / pill
Price For:
100 pills
Brand:
SP Laboratories
Balkan Pharmaceuticals
Androgen; Anabolic Steroid
Active Ingredient:
Oxymetholone
Concentration:
50 mg / pill
Price For:
60 pills
Brand:
Balkan Pharmaceuticals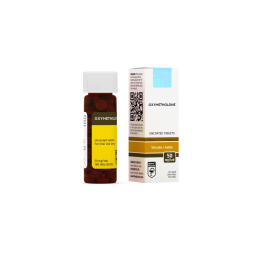 Ice Pharmaceuticals
Androgen; Anabolic Steroid
Active Ingredient: Oxymetholone
Concentration: 50 mg / pill
Price For: 60 pills
Brand: Ice Pharmaceuticals
Beligas Pharmaceuticals
Androgen; Anabolic Steroid
Active Ingredient: Oxymetholone
Concentration: 50 mg / pill
Price For: 50 pills
Brand: Beligas Pharmaceuticals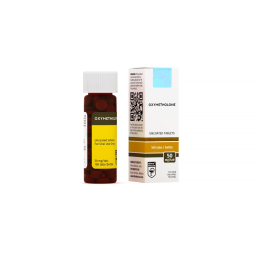 Hilma Biocare
Androgen; Anabolic Steroid
Active Ingredient: Oxymetholone
Concentration: 50 mg / pill
Price For: 100 pills
Brand: Hilma Biocare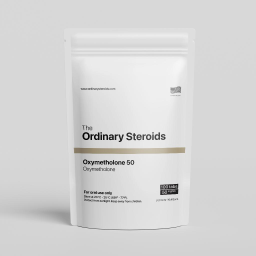 Gen-Shi Laboratories
Androgen; Anabolic Steroid
Active Ingredient: Oxymetholone
Concentration: 50 mg / pill
Price For: 54 pills
Brand: Gen-Shi Laboratories