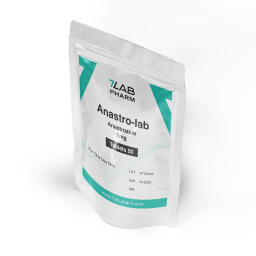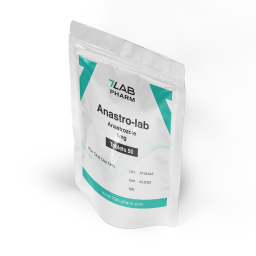 Post Cycle Therapy
Anastro-Lab
Aromatase Inhibitor; Antiestrogen
Active Ingredient: Anastrozole
Concentration: 1 mg / pill
Price For: 50 pills
Brand: 7Lab Pharm
BEST BEFORE
exp. date: 03.2023
Anastro-Lab Detailed
Original Anastro-Lab by 7Lab Pharma
Anastro-Lab contains 1 mg of Anastrozole and is brand product of 7Lab Pharm.
Specifications
Duration of Action: 2 Days
Recommended Dosage: 1 mg Each Other Day
Acne Manifestation: No
Water Retention: No
High Blood Pressure: No
Aromatization: No
Hepatoxicity: No
Anastro-Lab is a third-generation antiestrogenic drug (aromatase inhibitor), produced in Switzerland by 7Lab Pharma for oral use. It is used by athletes to eliminate water retention, gynecomastia and other estrogenic side effects on long cycle woth aromatizing steroids.
It is important to say that Anastro-Lab is one of the most powerful anti-estrogenic agents (even a single dose of 1 mg can lower blood estradiol activity by up to 80%). With such indicator, it surpasses even such a popular antiestrogen as Tamoxi-Lab. This drug has a completely different principle of action - unlike Tamoxi-Lab, which blocks estrogen receptors, it interferes with the aromatization process itself.
As it's not difficult to guess by the name, this drug is based on an estrogen antagonist of the same name - Anastrozole, which is an aromatase inhibitor / blocker in its properties (from a practical point of view, it is a third-generation antiestrogen, which relatively recently, in 1995, appeared on the pharmacological market and quickly gained popularity).
Note that initially Anastro-Lab, like analogues, was a drug for medical use only: it can be used for treatment of malignant breast tumors in which there is an increased activity of estrogen receptors. Over time, the beneficial properties of the drug were found out in sports, where today it is used as a drug to prevent possible side effects of aromatizing steroids (from Testolab-C 250 to Dianobol-Lab 20).
The action of tablets is primarily aimed at blocking the aromatization process (estrogens cease to be converted in the body), therefore, in bodybuilding and other disciplines it is used to prevent the development of gynecomastia in men, excessive water retention, and an increase in the female type of fat layer. However, here it is necessary to clarify that it is not used by everyone for prevention, but mainly by experienced and professional athletes who use heavy steroid courses. In such cases, Anastro-Lab tablets is fully justified.
It is also important to say that Anastro-Lab by 7Lab Pharma can show not only beneficial properties, but also a certain side effect. When it is taken, the production of "good" cholesterol may decrease (therefore, it is not recommended for people with heart problems). Plus, if you use high doses, you can be bothered by ailments from hot flashes to blurred vision.
Anastro-Lab manufactured by 7Lab Pharm require certain storage conditions that are required to comply with:
Dry storage place, inaccessible to light and moisture;
Storage out of the reach of pets and children;
Storage temperature as part of room indicators.
The effect of this drug indirectly contributes to an increase in testosterone levels. This is ensured by feedback, when a decrease in the level of estrogen hormones leads to an increase in the level of androgen hormones, that is, testosterone.
In sports, this anti-estrogenic drug is recommended for experienced and professional athletes who use long courses and high dosages of aromatizing steroids to improve their physical fitness.
At the same time, by taking Anastro-Lab for sports purposes is not advised to women.
It is first of all worth noting that there are two effective ways to take it. The first method (emergency) is the use at the first signs of aromatization or the occurrence of certain estrogenic side effects (including gynecomastia) in a dosage of about 0.5-1 mg per day. The second method (prophylactic) is the use of AAS at the therapeutic dosage (about 0.25 mg per day) from the start of the course in order to prevent side effects.
When you know what kind of dosage of a substance is needed, it is not difficult to calculate the required number of tablets, because this drug has convenient "proportions" - 1 mg / tab. For example, to take a dosage of 0.25 mg, you need exactly a quarter of the tablet, and for 1 mg - exactly one tablet. It is almost impossible to make a mistake in dosing.
It will also be useful for all athletes to know, firstly, that it is most effective to take Anastro-Lab on an empty stomach with a non-alcoholic drink (this will ensure the most complete and fastest absorption of the substance), and secondly, that the average course lasts up to 10-14 days, because at such a time the drug fully displays all the effects necessary for an athlete.
Important: even the most detailed instructions for use of Anastro-Lab will not be able to provide the knowledge that 7Steroids consultants can share. Therefore, we advise all clients to contact us.
In general, Anastro-Lab reviews say that it is one of the best antiestrogens for aromatase inhibitors that can easily overcome side effects such as gynecomastia, water retention in the body.
Please log in to write Anastro-Lab review.
Balkan Pharmaceuticals
Aromatase Inhibitor; Antiestrogen
Active Ingredient:
Anastrozole
Concentration:
1 mg / pill
Price For:
100 pills
Brand:
Balkan Pharmaceuticals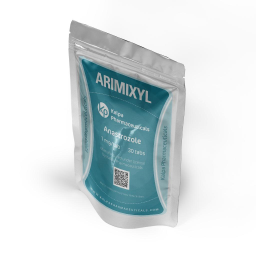 Kalpa Pharmaceuticals LTD, India
Aromatase Inhibitor; Antiestrogen
Active Ingredient:
Anastrozole
Concentration:
1 mg / pill
Price For:
30 pills
Brand:
Kalpa Pharmaceuticals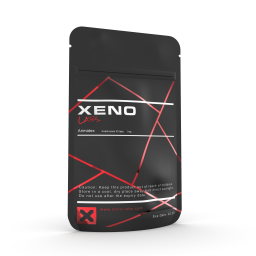 Dragon Pharma, Europe
Aromatase Inhibitor; Antiestrogen
Active Ingredient: Anastrozole
Concentration: 1 mg / pill
Price For: 100 pills
Brand: Dragon Pharma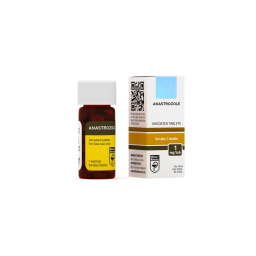 Ice Pharmaceuticals
Aromatase Inhibitor; Antiestrogen
Active Ingredient: Anastrozole
Concentration: 1 mg / pill
Price For: 50 pills
Brand: Ice Pharmaceuticals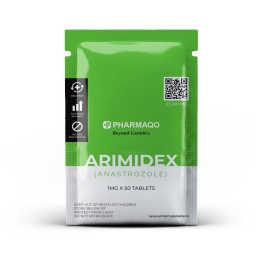 Beligas Pharmaceuticals
Aromatase Inhibitor; Antiestrogen
Active Ingredient: Anastrozole
Concentration: 1 mg / pill
Price For: 50 pills
Brand: Beligas Pharmaceuticals
Zerox Pharmaceuticals
Aromatase Inhibitor; Antiestrogen
Active Ingredient: Anastrozole
Concentration: 1 mg / pill
Price For: 50 pills
Brand: Zerox Pharmaceuticals